We're building a movement of strong, inspirational women and girls acting on climate change through the way we live. Join us & be counted.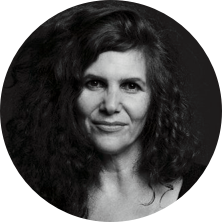 Natalie Isaacs Founder
▶ Watch the video
A FOOD LOVER, AND I PLEDGE TO EAT MY LEFTOVERS
I'M A FOOD LOVER
Australians throw out eight billion dollars worth of edible food each year, that's one in five shopping bags. And, a massive 60% of the food we waste can be avoided simply by managing it better.
That's why we're waging a war on food waste and getting every single person we can reach to pledge to eat their leftovers.
Pledge to eat your leftovers
1M a passionate supporter
Will you become a passionate supporter and as a big thankyou you will receive a special passionate supporters quarterly e-book, discounts off our shop and giveaways throughout the year. 1 Million Women empowers millions of women around the world and for just the cost of a couple of coffees ($8) you will help us keep doing it.

Become a Passionate Supporter
helping empower millions of women around the world
Help Develop Our Game-Changing App
We're creating an App to turn millions of women around the world into everyday climate activists.
Our innovative App will give women a plan and the tools to transition to a net-zero carbon lifestyle. The world needs a lifestyle revolution.
1 Million Women is leading the way and we need you.
FIND OUT MORE HERE
the voice for climate action and hope!
You're The Voice
1 Million Women transformed much-loved song, 'You're the Voice' into a powerful anthem from women for climate action and hope. Its had more than a million views. Will you help us get that to 2 million views.
Watch our anthem and share it with every woman you know. Together let's be changemakers and lead on climate action! #IMTHEVOICE
CLICK TO SHARE OUR ANTHEM
Start Your Low-Carbon Life
DO YOU WANT TO LIVE A POLLUTION-FREE LIFE? TAKE OUR CARBON CHALLENGE AND YOU'RE ON YOUR WAY.
See popular daily activities for reducing your carbon emissions.
Create your own dashboard and track how much carbon you're saving.
It's easy to cut a tonne of pollution and more.
And FREE to participate -so start your low-carbon life today.
Ella
---
Pledged to save 6,170Kg of CO2
Saved 1,240Kg of CO2
" All I had to do was stop spending money on stuff and enjoy experiences instead, and I reduced 1 tonne of emissions. "
Join a community of members that have pledged to reduce
278,672,043

tonnes of carbon pollution

Margaret reached 1 Tonne!
316,265
Members & counting